Vehicle Security - Cars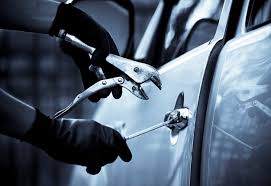 • Keep your car keys somewhere out of sight in your home where they aren't visible from windows or doors. When you go to bed, take keys into your bedroom to make them less accessible to intruders. Frustrated car thieves are turning their attention to stealing car keys rather than tackling sophisticated security devices on vehicles. They will use methods such as 'Hooking theft' where wire, cane or fishing rods are fed through windows or letterboxes to retrieve keys hanging close by.
• Use anti-theft device on your car. Get one that is Sold Secure approved. You can search for suppliers on www.securebydesign.com and your insurance company may also be able to advise you on approved security devices.
• Secure anything that's on the outside of your vehicle. Anything left on roof-racks, tailgate racks, holiday top boxes or in tool chests are easily stolen when the vehicle is parked. The use of cable locks, padlocks and self-locking tools chests, which are secured to the vehicle, makes them more secure, but still, don't leave things in them if you can avoid it. For further information and advice, visit Sold Secure
Daily Fact - Crime statistics indicate that the average car thief would wish to spend no longer than 2½ minutes gaining entry to a vehicle and driving off.